Matsuda Tokyo Immigration Legal Advisor >> Client Testimonials
Client Testimonials
Over the past few years I sometimes needed immigration advice, and spoke with a few lawyers. Matsuda-san stood out for his diligence.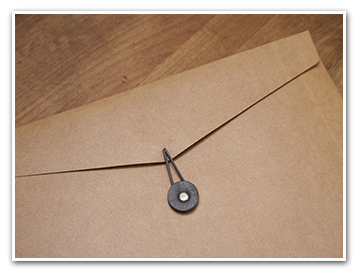 When it came time to extend my period of stay, I turned to Matsuda-san for help. I was concerned about the strength of my application as I had resigned from a large company, and was now working at a small startup. In spite of this, I received the 5 year extension that I requested!
I credit this to Matsuda-san's comprehensive and pragmatic approach. He gave advice tailored to my case so that my application would be strengthened. Along the way, it was very smooth to work with him. Communication was always prompt and clear, and he went out of his way to meet me at times and locations that fit my schedule, which saved me many hours. Thanks again!
Arno
I arrived in Tokyo, Japan in 2012 and decided it was a good time to apply for Japanese Permanent Residency. I found Matsuda-san's website very easily (google search) and emailed him of my situation and intention to become a PR.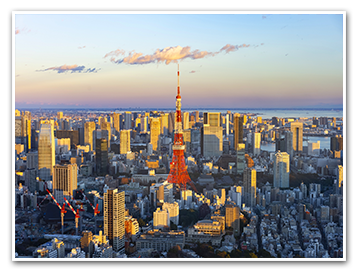 Matsuda-san was prompt to reply and during our first face to face meeting, explained the process, necessary documents, cost and went to the immigration office on my behalf. My application was submitted during Covid pandemic and he was very accommodating to my work schedule and advice for documentation.
I highly recommend Matsuda-san as my experience was all positive and was granted a PR in several months. Thank you Matsuda-san for your assistance and success in obtaining my PR!
Michael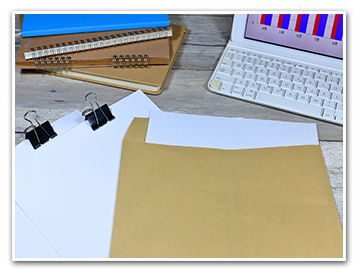 I needed to file a Notification of Leaving and Transfer to the Immigration Office, and I found out I was horribly late for it. I was anxious and stressed out, and I wanted to find a good lawyer to handle the transaction and help me prepare the paperwork.
I found Mr. Matsuda's website on a Google search. After reading positive reviews of clients on his site, I tentatively sent him an email. I was surprised to hear back from him early the next morning.
In all of our transactions, he was cordial, professional, and efficient. I felt that he really knew what he was doing. And just as importantly, he understood my situation, and the urgency of what I needed to do. Within a week, he completed filing my Notification of Leaving and Transfer; went to the Immigration on my behalf; and sent me a stamped copy confirming that the Immigration received my documents.
I would definitely work with him again when I need to sort out any visa / legal paperwork. And of course, he has my highest recommendations. Thanks so much, Mr. Matsuda!
Jenny
I am a university lecturer, and Mr. Tetsuo Matsuda helped me obtain permanent residency status. I was impressed with Mr. Matsuda's overall knowledge of the immigration system, his professionalism, attention to detail, and prompt replies to my many inquiries. He explained the procedure in detail and cleared up some misconceptions I had had.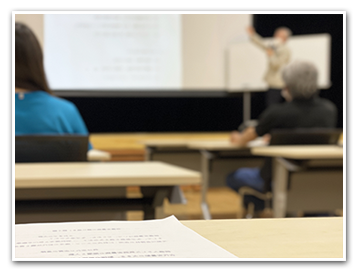 Mr. Matsuda also visited government offices on my behalf to obtain some of the documents, greatly helping to save time with my busy work schedule.
For these reasons, I would wholeheartedly recommend retaining Mr. Matsuda for assistance with any visa needs.
Rob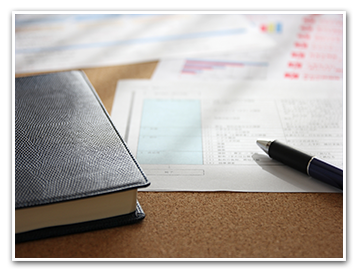 I reached out to Matsuda-san to get advice and help for my Japan permanent resident application in September 2020. He was very prompt in responding and also took his time to get to know me and my situation before providing any advice.
Thereafter, he was quick to provide the detailed list of information I need to proceed with the application process including a timeline for approval to manage my expectations. I got positive results from the Immigration only a few months after we applied! I believe this is because of the completeness and organized manner he submitted my documents and also his knowledge and expertise in going for the best route to get the most positive response from the Immigration office.
I recommended him to my friends and so far they are getting the same high quality of customer service from him. Thank you, Matsuda-san for all your support!
Ricaleen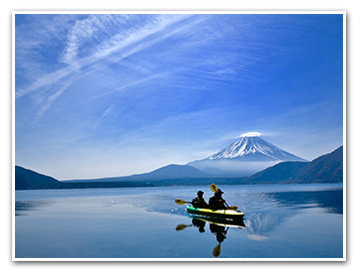 I used Mr. Matsuda's services to switch from a work Visa to a Designated Activities (Long Stay for sightseeing and recreation) Visa. The company sponsoring my work Visa was not able to renew sponsorship due to business difficulties related to coronavirus. I knew I wanted to stay in Japan and was looking for the best way to do so.
I contacted Mr. Matsuda and he responded the same day to start figuring out the best plan. He was able to answer all of my questions and also contacted the Immigration Bureau directly to confirm that they were still processing this kind of Designated Activities Visa for those already living in Japan, despite coronavirus restrictions.
After that, we started preparing the required documents and application. Mr. Matsuda was able to translate my cover letter and supporting documents into Japanese, and also helped make sure I was presenting my information in the best way for the Immigration Bureau to understand.
Mr. Matsuda went to the Immigration Bureau three times on my behalf: once to submit the application, once to submit additional supporting documents and explain more about my situation to the Immigration Bureau, and once to pick up my new Residence Card after the application was successful. He delivered my new Residence Card at Starbucks, and I was very relieved that I did not have to go to the Immigration Bureau myself.
I was very happy with Mr. Matsuda's services and would recommend him without any reservation. His replies to my messages were always prompt and accurate, he paid attention to the details of my situation, and he was able to explain my situation to the Immigration Bureau in person to help improve my chances of success.
Justin
We used Mr. Matsuda's services to help us apply for a certificate of eligibility for a spouse visa. Our circumstances were unique in that I as the foreign spouse was still abroad during the entire process.
The first thing we noticed about Mr. Matsuda was how prompt he was with his reply. When looking for an immigration lawyer, I was limited to English google searches and I found many sites ambiguous. His website is clear and concise and provided an easy method of contact. After sending my initial inquiry, he replied within hours. He quickly emailed a list of questions for more clarification to further assess our situation. He then met my husband in person in Tokyo and myself over FaceTime to discuss the process going forward. We both noticed immediately how organized, knowledgeable, dedicated and efficient he is with all of his work. He asked just the right questions and also was upfront and honest regarding what may stand out to the immigration officers about our application.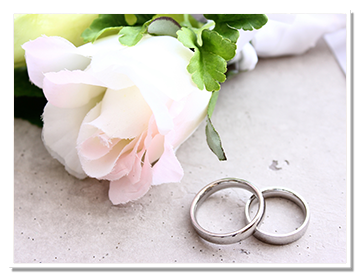 After an in person meeting, he then gave us a list of documents we needed to provide for the application. He was always in immediate contact via email which was especially appreciated being abroad. He reviewed our documents and provided excellent advice on how to improve them. He then assembled a clear and organized packet and went above and beyond what was required to ensure that our application was strong, specifically including our CV's and compiling 10 photographs with accompanying descriptions. He even went to the immigration office a day earlier than expected to submit our documents. In addition to always having prompt communication regarding the process, he provided clear expectations for a timeline and even called the immigration bureau to inquire on the status of our application.
As soon as the certificate of eligibility was issued, he contacted us and was extremely flexible to meet with us and graciously guided me through the process of the spouse visa application. Overall, I am so impressed with our experience with Mr. Matsuda and without a doubt we will be asking him for assistance for all our future immigration needs. This process is extremely delicate and requires profound knowledge of Japanese law and bureaucracy and I would not trust anyone other than Mr. Matsuda to help. His dedication to his work is truly unique and unparalleled.
Both my husband and I are amazed and so grateful to him for his dedicated service, and I highly recommend Mr. Matsuda's services to anyone in need of an Immigration Specialist.
Marisa and Shuhei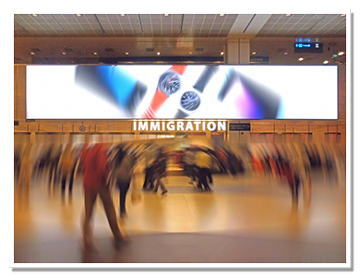 My husband and I initially contacted Mr. Matsuda to assist us in acquiring a dependent spousal visa. He was immediately willing to work with us and within our budget. He made the initial application process smooth, and he was always keeping us updated on the status. The open lines of communication made my husband and I feel much more comfortable during the process.
When I suddenly changed jobs in the middle of my husband's visa application and had to change my own visa as a result, Mr. Matsuda was not ruffled – he gave clear, concise instructions on how to proceed in not only making sure my husband's dependent visa application would not be hindered, but also in assisting me in getting my new visa. He went out of his way to help us and work within our schedules. Mr. Matsuda made it seem like my husband and I were his entire focus, even though I know he had other clients that he was working with at the same time.
Both my husband and I are amazed and so grateful to him for his dedicated service, and I highly recommend Mr. Matsuda's services to anyone in need of an Immigration Specialist.
Gabrielle Harris
Assistant Language Teacher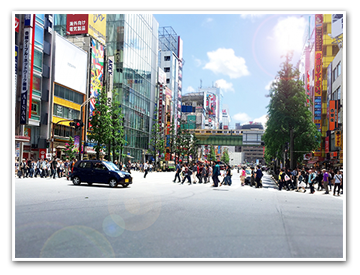 Mr. Matsuda from Matsuda Tokyo Immigration Legal Advisor's Office responded very quick to my inquiry about the application for a Japanese visa. After a few emails we met at Starbucks Meguro which was very comfortable. He showed me the ways to achieve permission to stay in Japan and we figured out that we should apply for an artist visa.
Mr. Matsuda made me prepared about the documents which I had to collect for a successful application. It took me about one month to gather all the documents. Those were for example reference letters and a self-written motivation. Also diplomas, forecast and press articles were included. All those documents had to be translated by Mr. Matsuda, which made a great job. He was always very kind and had every time the right information on his hand.
He applied at the Tokyo Immigration Bureau on my behalf and told me about the time line. It was great that in the end we got a good result. I got permission to receive the artist visa. Mr. Matsuda managed everything and in the end he presented me my residence card again at Starbucks Meguro.
Mr. Matsuda really focused on the application and he made it perfect without any mistake. He took his job very serious and in the end he succeeded. I would suggest anyone who would like to apply for a visa in Japan to write an inquiry to Mr. Matsuda. He might know the right solution for you.
Colin Schaelli
Artist, Designer, Art Director